Disney Trivia Night for Saturday, April 17, 2021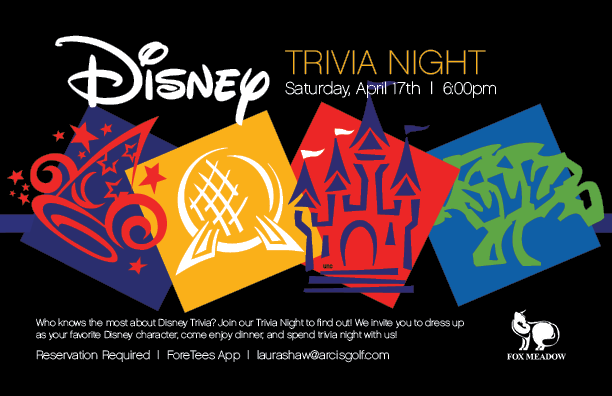 Who knows the most about Disney Trivia? Join us for Trivia Night to find out! We invite you to dress up as your favorite Disney character, come enjoy dinner, and spend trivia night with us!
*Purchase an adult meal & receive one complimentary kid's meal*
Please RSVP on the ForeTees app!