Details
5:00pm to 8:00pm
Food & Beverage
Comfort Thursday Buffet for Thursday, October 11, 2018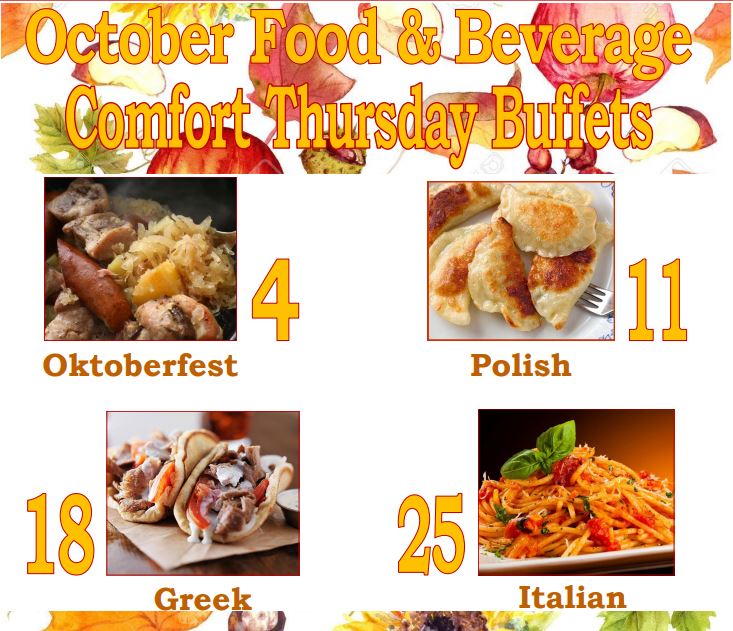 Join us each week for our Comfort Thursday Buffet. Our buffet is $15 and includes a glass of beer or wine.
October brings an International Flare to our Buffet Selections.
October 4 - Oktoberfest
October 11 - Polish
October 18 - Greek
October 25 - Italian
For reservations, call the clubhouse or reserve online.